The  Handsfree Gooseneck Handling System meets all governmental requirements for safe operation over open sea.
No personnel over open sea is required.
The system connects the kill & choke, conduit and boost hoses between the rig and the riser telescopic joint in 5 to 15 minutes (with no human-machine Interface-working over water).
This allows for a significant improvement in optimizing this operation. It can be delivered to fit 49 1/2″ to 75 1/2″ rotary tables, and can be installed on the rig structure itself or on a moving trolley, e.g. the BOP trolley.
The system is controlled by direct hydraulic control, a wireless control panel, or by both.
The Gooseneck Handling system can be fixed to the rig's current or new structure, or to a moving trolley. Future Production will adapt the system to any rig layout (see also examples below)
Several systems have been delivered, and the system has successfully been in operation since 2011, with excellent operational feedback.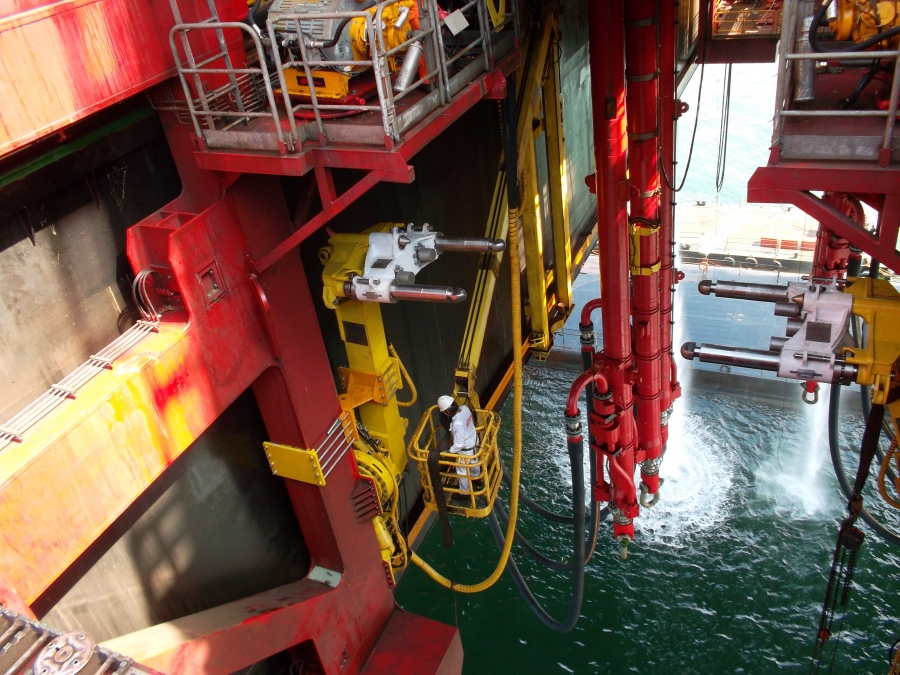 Gooseneck handling arms installed on BOP trolley
Gooseneck handling system Integrated in the (retractable) underhull guides